Diana Madaras
---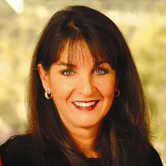 Colorist Diana Madaras says her need to create original art is too strong to fight.
"I feel euphoric when I paint, and the desire to paint is so strong, it's almost not a choice," she says. "When the sun casts a shadow, it can make even the most mundane object exciting to create."
While the act of bringing a new piece of artwork to life brings her plenty of joy, she also wants her vibrant paintings to make others happy.
That's how she knows she has done her job.
CheckAdvantage is excited to present select works from Diana Madaras on checks, return address labels and checkbook covers as part of our Licensed Artist Series.
Diana lives in Tucson, Arizona where she owns and operates two galleries featuring her work exclusively. Much of her art captures the beautiful scenery, amazing architecture as well as plants and wildlife from the Southwestern United States. But you'll also find animals from around the world as well as adorable pets in her expansive collection of work.
Animals hold a special place in Diana's heart. In 1999, she founded a non-profit organization called the Art for Animals Foundation. To date, the foundation has donated more than $200,000 to charities that help abused, injured or orphaned animals.
One of the most interesting projects was an "African Sojourn."
When Terry von Guilleaume, owner of Destination Southern Africa, learned Diana Madaras had an animal foundation called Art for Animals, he offered to send her on a free safari. In return, Diana agreed to donate all the proceeds from the paintings generated from the safari to three charities in Africa and two in Tucson.
One hundred percent of the proceeds from these paintings went to the charities- $80,000 in all.
"I'm taking an opportunity to "pay it forward," Madaras said. "You don't know what a trip of a lifetime is until you go to Africa, and being able to translate this experience into something that benefitted people and animals is the best I can ask for."
Diana donates art for auction to many other charities - including the Boys and Girls Club. She's also a board member of her local chapter.
"I believe that when you have a wonderful, fortunate life, it's important to give back and help others who need a hand up," she says.
Diana paints with both watercolors and acrylics. She was voted Tucson's Best Visual Artist four years in a row. Her work can be found decorating many resorts and hotels around the country. She was even asked to create eight original paintings for the former President of Mexico.
View more from this artist and purchase canvases, prints and more when you visit madaras.com. You can also find out more about her African Sojourn on Diana's website. Watch the video produced by Diana's sister, Sandra Levine, below.