Wendy McKinney
---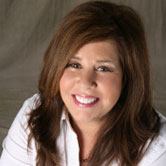 If you love a day at the beach, you'll feel right at home with artist Wendy McKinney.
Not only has she lived most of her life in South Florida, she's traveled to locations in the Caribbean and Central & South America.
Tropical surroundings at home and abroad have inspired her art and she brings back the colorful images in her paintings the way some bring back postcards.
Whether it's patterned swimsuits hanging in a line, or sails gliding across the water, you'll be struck by her renderings of the ocean's beauty.
CheckAdvantage is proud to offer the soulful, happy art of Wendy McKinney on our checks, address labels, and checkbook covers as a part of our licensed artist series.
Wendy's love for art blossomed from her love of literature. When she was young, she would read children's books, savoring the color and texture of the illustrations.
Today, she is a master of many mediums. Though wood is her first love-she's designed numerous furniture and accessories collections-her mediums include acrylic, water colors, wood and most recent-metal.
"I chose art because I love the creative process and the challenge of growing as an artist," she says.
Beach going, shelling, and snorkeling are a few of this artist's favorite hobbies, which should come as no surprise.
However, don't think that means she's not a hard worker. If you were to visit her home in Florida, you would find her working in her studio creating new designs every day.
Living with her husband and two sons, she tries to create images that will enchant and inspire all who love her work.
The relaxing images brought to life by her vibrant colors and a splash of whimsy, are sure to make you feel the sand between your toes and the sun on your cheek.
"My intent is for the viewer to be happy," she says.
To read more about Wendy McKinney, visit her website at http://wendymckinney.com/.