Why Should You Order Personal Checks Online from CheckAdvantage?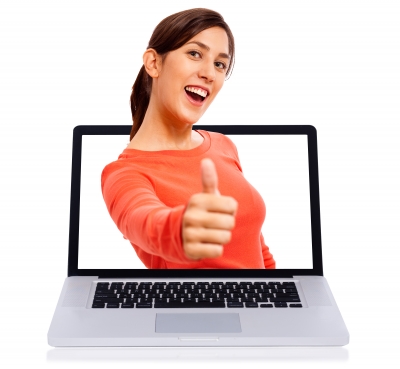 It only happens maybe once or twice a year, and most of us put it off until the very last minute. When it's time to order personal checks online you have decisions to make and questions to ask.
Where do you order the checks from?
What style should you order?
Should you get duplicate checks, or maybe side tear checks?
Are cheap personal checks going to be poor quality?
What should you have printed on your checks?
Making all these decisions becomes clear and easy when you order from CheckAdvantage.
CheckAdvantage vs. Your Bank
If you've ordered your personal checks from the bank in the past, reordering from your financial institution might seem like the easiest thing to do.
However, you need to understand that banks and credit unions will almost always charge you more than if you order new checks from an online printer like CheckAdvantage. Most banks and credit unions get their checks from one of the major companies that print and distribute checks. Then they mark things up to make a profit.
The best thing about CheckAdvantage is that we print and sell our very own personal checks and business checks directly to you the consumer! There's no distributor, no middle man, we just pass the savings on to you.
In fact, when your order online from Check Advantage you could save as much as 75% off of what your bank might charge you.
CheckAdvantage vs. Other Websites
Okay, so ordering checks over the Internet is cheaper, but what gives CheckAdvantage an edge over the rest of the competition? We are so glad you asked!
There are literally hundreds of choices for ordering checks online, but there are also some big differences from one website to the next. Knowing the difference will save you money and headaches.
One of the most common traps online check retailers set up is special offers on your first order. You might pay an unbelievably low price for your initial order, but when you go to reorder checks - the price skyrockets!
That's not how we do things at CheckAdvantage.
Our prices may not be the absolute cheapest around. But you will find the same low prices everyday - including when it's time to reorder checks!
We can guarantee that your personal information will be secure when you work with CheckAdvantage. You have to enter sensitive data when you order checks, including your bank account number. Some website may offer extremely cheap checks - but are you being protected from potential identity theft?
There are plenty of shady characters running schemes online. You can trust CheckAdvantage!
Our Designs vs. Their Designs
Reordering personal checks is a pain when you do it through your bank. But that's the boring way. When you order online it can actually be a fun-filled shopping experience. Here's why we're so proud of our personal check designs.
They are 100% Original!
Start shopping around and you're sure to see the same styles at different places all over the Internet. That's because many of the smaller websites are trying to sell checks for the big corporations through what's called affiliate marketing.
With CheckAdvantage, every style we offer is completely unique and exclusive to our website. That's because the photos featured on our checks were taken by our very own photographers.
We take time and care to select the images and create designs we think will speak to you. CheckAdvantage offers personal checks that you can relate to. We'll keep adding new styles on a regular basis - so keep checking back!
CheckAdvantage prints excellent products at prices you can afford. You can trust in the quality of both our personal and business checks.
We're Here to Help
CheckAdvantage created this Check Education area as a place you can refer to when you have questions about our products and how they work. But we also love to hear from you!
Contact our friendly and helpful customer service department whenever you have questions or concerns. Call us at 1-888-657-9758 or use our Live Chat feature to get instant answers!
Still not convinced about why you should order personal checks from CheckAdvantage? Read Our Guarantee. That should answer the question Why Buy From Us.