Adka's Art
---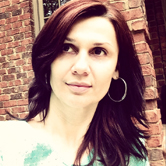 Andrea Jones tells stories, writes poems and makes music - but she does it all with a paintbrush.
She's always found that expressing herself creatively was easy and knew pursuing her passion for painting was the right path to choose.
"Watching my canvas characters come to life makes me want to create more, and I am always curious to see where the story will go," she says.
Andrea's artwork featuring fantasy themes and dreamlike imagery seems to explode on her colorful canvases.
CheckAdvantage is excited to present select works from Adka's Art on checks, address labels and checkbook covers as part of our Licensed Artists Series.
Andrea Jones was born in Slovakia, and loved drawing from an early age. However, her art teachers in the communist country didn't seem to appreciate her eccentric creations. Yet Andrea also believes Slovakian folk art played an important role in her artistic development.
She now lives in the United States, and named her studio Adka's Art after her childhood nickname. She's become internationally recognized as a contemporary artist thanks to her distinct style.
"I would define it as fantasy realism," Andrea explains. "Imaginative forms reaching out into the world of entertaining tales and delightful myths."
The goal is for each painting to tell a fascinating story. She says those who view it will find many hidden themes. You'll also notice common symbols in Adka's Art such as birds and fish, which represent freedom, as well as eyes to reflect spirituality.
"The freedom my paintings provide me with is one of my biggest inspirations," she says in her artist's statement. "I use a jubilant spectrum of colors that celebrates the triumph of the human spirit."
Above all, Andrea Jones wants her paintings to make people happier.
"We all know life can be difficult, so my goal is to make it better for people. My artwork is a reminder that we should face life challenges with a smile," she says.
You can also get designs from Adka's Art on silk scarves, shawls and wraps, iPhone cases and t-shirts.
Visit Andrea Jones' website adka.com to learn more about this artist and order prints. Plus, keep in touch when you like Adka's Art on Facebook.