Char Reed
---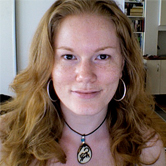 Char Reed understands the love of animals - especially our connection to the irreplaceable pets we make part of our families.
She uses her creative skills to immortalize the animals we adore - like dogs cats and horses. Char also captures the essence of all types of exotic animals through eye-popping illustrations.
Reed began her career focused on wildlife art, but her own love for pets prompted her to blend both passions.
CheckAdvantage is proud to offer select works of Char Reed as part of our Licensed Artist Series.
Reed says she's been creating art ever since she could hold a crayon. During high school, she made the decision to make art more than just a hobby. She wanted it to become her career.
There is certainly something unique about Reed's style. Since she often creates caricatures, you'll notice a fun-loving splash of humor in many of her illustrations.
"I try to keep a sense of whimsy while applying the realistic touch of a wildlife artist," Reed explains.
Reed's devotion to animals is just as prevalent as her enthusiasm for art. She got to know a variety of animals while working at pet stores where she cared for everything from cockatoos to tarantulas. Reed even owns an albino hedgehog named Brambleburr.
Her works are mostly produced digitally. Reed prefers the speed and versatility of drawing on a computer. However, she only uses photos for a visual reference, always starting with a blank canvas.
Reed wants her artwork to bring smiles to the faces of those who see it. She hopes her art will cause others to develop a greater sense of compassion for the creatures she re-creates.
To learn more about Char Reed's art, or to commission a pet caricature of your own, visit petpicsart.com. You can also visit charreed.com to see more of her work, and follow Pet Pics on Facebook.