David Bowman
---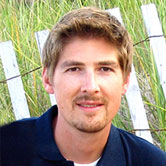 David Bowman's journey to becoming an artist started like many others. He was a kid who loved to draw and went on to study graphic design in college.
But somewhere along life's highway, Bowman's art took a unique turn.
"I use vintage, recycled license plates from the past to create my artwork," he says."I've always loved traveling and counted license plates along the highway like many other kids. That combined with my affinity for geography and maps led me to where I am at artistically today."
CheckAdvantage is excited to present the work of David Bowman on checks, labels and checkbook covers as part of our Licensed Artist Series.
Bowman lives and works in Dearborn, Michigan - the birthplace of the modern automobile. That makes his original style of art quite fitting.
"In fact, a blue Michigan plate that adorned my first vehicle in 1998 lives on in one of the pieces in my personal collection," Bowman says on his website.
While many artists find inspiration in the beauty of nature, David Bowman would be more likely to get his creative juices flowing in the junkyard.
"Nothing excites me more than finding another forsaken trove of license plates at an auction, garage sale, or in a friend's attic, says Bowman
The cars from our past help color the stories of our lives. They can say a lot about us; where we come from, where we've been and our sense of style. David wants each piece he creates to remind you of your own road trips, cross country adventures and all your other memories connected to cars.
"My art hearkens back to a bygone era when the main way to travel was by car along US highways with many stops in small towns along the way," he says."License plates had a lot more character back then, and the colors and styles remind people of great memories from that lost mode of transportation."
David doesn't think he'll ever get tired of making art this way and says "there is seemingly no limit" to the many variations of art he can produce.
Find out more about David Bowman's art when you visit designturnpike.com. You can also connect with the artist when you follow Design Turnpike on Facebook.