Diana Garrison
---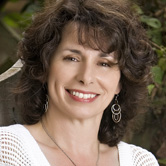 Nature becomes a whimsical world of colorful insects and feathered friends in the imaginative mind of artist Diana Garrison.
"I can sit for hours and watch the smallest of creatures – birds, dragonflies, butterflies, lizards, to name a few – and be completely engrossed," she explains.
Garrison likes to capture fleeting moments and bring them to life through her artwork. The lighthearted illustrations she creates are sure to put a smile on your face.
CheckAdvantage is proud to present select works of Diana Garrison on checks, address labels, and checkbook covers as part of our Licensed Artist Series.
Diana is the product of two very artistic parents. Her father paints with oils and her mother paints with watercolors. Diana's brother is also an artist who crafts original pieces from wood. Growing up in a family that encouraged creativity is something she cherishes.
"One of my earliest and fondest memories is sitting outside on my mother's lap as we colored together. I still love to sit outside to do my art when I can," Garrison says.
A common theme in her work is what she calls "lyrical lines." You'll find them swirling and spiraling through the vivid pieces she creates with Micron pens and watercolor pencils. Garrison is also expanding her artistic horizons and has started experimenting with oil paints.
In addition to her own art, Garrison enjoys teaming up with authors and poets to illustrate their work. Her drawings can be found in a book of poetry, "Let Living Be My Song," by Roberta Arwood.
Garrison's goal is for you to make a connection through her art. As she explains on her website...
"Initially the connections are inward as I move my work along and search for just the right curving line or the perfect color. If I have done my job properly, the viewer will feel a connection as well — either with me or with my art, or ultimately both."
You can learn more about this artist and view additional artwork at dianagarrison.com. Plus, order prints of Diana's art when you visit her Etsy shop Crooked Little Studio.