Donna Dixon
---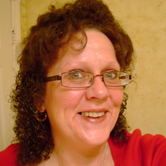 Donna Dixon became an artist after getting hooked on a feeling when she was just a kid.
The feeling was the rush of completing a creative project - bringing something out of her imagination and sharing it with the world. She strongly believes that sort of self-expression is an integral part of the human experience.
"I feel that art has a very important place in society and in our lives, more important and vital than we even realize," she says.
CheckAdvantage is proud to present the artwork of Donna Dixon on checks, labels and checkbook covers as part of our Licensed Artist Series.
It wasn't the spotlight Donna Dixon craved when she was growing up. She got her kicks behind the scenes. In school, she took the opportunity to paint sets and scenic props, as opposed to acting on the stage.
Today, instead of high school plays, you may spot her art in the background of Hollywood movies. A painting of Dixon's entitled "Chickadees" can be seen in the 2012 film Wanderlust - a comedy produced by Judd Apatow, directed by David Wain and starring Paul Rudd with Jennifer Aniston.
Dixon describes her artwork as colorful, positive and uncomplicated. Nature is one of her most common sources of inspiration, and elephants are one of her favorite subjects. She supports efforts to protect both African and Asian elephants.
"I want to show how everything has beauty and is best left and appreciated undisturbed, unadulterated," Dixons says. "Nature is inherently beautiful as it is. To change it would be to detract from what is already perfect."
Recently, Dixon's artwork was put on display in the 3rd Annual Twitter Art Exhibit in Los Angeles. She owns True Vine Gallery in her home of Clayton, Georgia where she is surrounded by the foothills of the Great Smokey Mountains.
Find out more about Donna Dixon and view available works when you visit her profile on fineartamerica.com. You can also connect with her through the True Vine Gallery FaceBook page.