Heather Rosas
---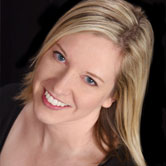 Heather Rosas always loved to draw, but became truly interested in art when her second grade teacher gave her a copy of Ed Emberley's Big Green Drawing Book.
A book that teaches aspiring artists to draw animals, people, and even monsters, it's easy to see how it came to inspire Heather's imaginative and youthful art. Today, she uses it to bring her passions to the next generation.
"I lost my original copy during a move, but I bought a new copy and now enjoy the doodling exercises with my children," Heather says.
CheckAdvantage is proud to present the designs of Heather Rosas on our checks, address labels, and checkbook covers as part of our Licensed Artist Series.
Heather's passions would drive her toward academia where she studied graphic design at the Massachusetts College of Art.
From there, her love of illustrating for the children's market led her to work as an Art Director for a children's book publisher, Intervisual Books.
After that, she moved to Mattel where she worked as senior designer at Barbie Consumer Products. There, she created products for girls around the world.
Everything Heather creates starts out as a bunch of different sketches. It takes around 30 drafts until she's done warming up and manages to get her drawing just the way she wants it. From there, she does her favorite part, adding color.
"I scan it into the computer and use Illustrator or Photoshop to clean it up and do the fun part.... add color!" she says. "Sometimes I add texture, it depends on what the final art will be used for."
Much of Heather's inspiration comes from her childhood memories of being raised in the country. Her family had a huge yard with a forest, stream, and pond, so she spent all of her time outside.
"I didn't have tons of toys and definitely no electronics, so I entertained myself with my imagination," she says.
Above all, Heather hopes her art makes her viewers feel happy. It's hard not to feel that way when you look at her intoxicating designs which speak to all who are still young at heart.
To see more from Heather Rosas, check out her website at heatherrosas.com. For the inside scoop on her art, follow her blog at heatherrosas.blogspot.com.