Itaya Lightbourne
---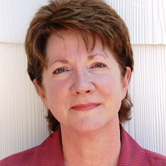 Itaya Lightbourne has been painting and designing for two decades. Yet she says it never gets old.
Part of the reason her passion for artistic expression is so strong comes from the fact that even though she has reached a certain level of success - she continues to expand her horizons.
"I will always be learning new techniques and using different mediums for expressing my creativity," Lightbourne says. "Learning new techniques or capturing different subjects can send me into a creative frenzy."
CheckAdvantage is excited to present the works of Itaya Lightbourne on checks, address labels and custom checkbook covers as part of our Licensed Artist Series.
Lightbourne's artistic journey began with a little bit of encouragement from well-known oil painter, Bob Ross. While watching his PBS television program, she had a revelation. "I knew in my heart that I could paint! It simply had not happened yet," she recalls.
She began focusing on oil paints, but after several years felt the need for a change. Today she most often uses acrylic paint because of its versatility and how quickly it dries. But Lightbourne also enjoys graphic design as well as creating artwork digitally.
Many different things inspire Itaya Lightbourne. Some of her paintings are lush landscapes others are whimsical woodland creatures. Whatever the subject, Lightbourne tends to let her "playful side come through."
She feels what's most important for artistic expression is discovering a certain place in your imagination.
"This place is where time stops, and all else ceases to exist," she explains."When I am painting, this place becomes my entire universe. It is a sacred and treasured place that I find myself needing to connect with time-and-time again."
Lightbourne says, once you figure out how to tap into that, anything is possible. She tries to create something every day in order to keep that imaginative flow going.
Learn more about the art of Itaya Lightbourne and purchase available works when you visit itayaart.com. You can also check out Itaya Lightbourne's art blog and connect with the artist when you follow Itaya Art on Facebook.