Julie Reed
---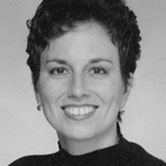 You may think flea markets are just for antique lovers & shoppers, but you'd be wrong. That's what artist Julie Reed found when she went with her visiting brother and sister-in-law several years ago.
When the three entered, Julie began to hunt down the treasures she uses as inspiration for her designs- carved mother of pearl buttons, vintage ribbons & trims, and old beautifully illustrated books, while her sister-in-law shopped for newer items she'd found at bargain prices.
Not being much of a shopper or antique fan, Julie's brother disappeared in the crowd and didn't show up at the designated meeting time. When they finally found him, he was at a booth filled with autographed baseballs, having completely lost track of time-he even forgot to keep an eye on his wife's spending!
"Turns out, a flea market or antique show is great entertainment for just about everyone!" Julie Reed says.
CheckAdvantage is happy to present Julie Reed's elegant designs on personal checks, return address labels and custom checkbook covers as part of our Licensed Artist Series.
Julie grew up in Pennsylvania, and then earned a BFA in Illustration from the Rhode Island School of Design.
After school, she spent many years as a professional designer/art director working on flooring, paper goods, partyware, and jewelry for several large companies.
In 2012, Julie took the plunge and started her own freelance design and art licensing business. She now lives in Kansas City with her two Scottish terriers, Speck & Sprocket.
When creating her surface design work, Julie often begins with a hand drawn or painted piece ~ or a scanned piece of ephemera, then finishes her art digitally. Though she works this way out of necessity, she loves the flexibility of Photoshop and Illustrator.
In addition to her illustration and design work, she sells handmade accessories and jewelry at craft shows and online. She even sells some of her antiques, but only the ones she can bear to part with!
Julie hopes her work resonates with customers and brings an extra bit of happiness to their day.
Visit Julie Reed's website at juliereed.com to see more of her work, or check out her blog, online stores and social networks.