Karen Embry
---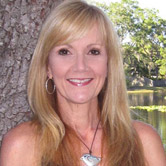 Karen Embry always wanted to be an artist, and after years of hard work she is proud she's managed to make a living off what she loves.
Coming from a supportive environment helped her find her path. With strong family role models blazing the trail as artist before her, she creates her inspiring and vibrant designs for people from all walks of life.
"For as long as I can remember I wanted to become an artist," she says. "My father and grandfather were artists, so I grew up in a totally creative environment."
CheckAdvantage is proud to present select works from Karen Embry on our checks, address labels, and checkbook covers as part of our Licensed Artist Series.
Though Karen loves to experiment with many mediums, she really enjoys the flexibility of acrylics and the vibrancy of the colors. Her style is sophistication with a whimsical flair and she often refers to it as, "Sophisticated Whimsy."
As for her subject matter, she sometimes finds it a challenge to be continually inspired when working for clients. When that happens, she looks to the beauty of the little things to reignite the fires that drive her work.
"My inspiration comes from everyday life, nature, and trusting my instinct to turn my ideas into something that is carefree making the world a bright and cheerful place," she says.
Above all, Karen Embry feels she has been blessed to work in a profession that she truly enjoys. Her journey has brought her challenges as well as rewards, but at the end of the day she loves putting something good back into the world.
"Life is a blank canvas," she says. "I love taking that canvas and filling it with my whimsical art that I have designed to bring a positive energy to people and make them feel happy."
If you want to learn more about Karen, visit her website at karenembry.com. You can also check out her blog and Etsy store to see more of her art.