Karen "Zuk" Rosenblatt
---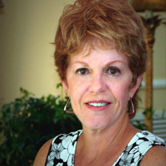 Nothing can keep an artist from creating. No matter what kind of artist she may be. Karen "Zuk" Rosenblatt is living proof of that.
She was enjoying a career as a concert pianist when a strained finger forced her to cancel performances and stop practicing. Rosenblatt would spend hours rehearsing at the piano every day. Suddenly, she had a lot of extra time on her hands.
That's when she picked up a paintbrush and discovered a new passion. "I loved it and went back to take courses in art and design, started winning awards and never went back to the music," Rosenblatt says.
CheckAdvantage is proud to present select works of Karen "Zuk" Rosenblatt on checks, address labels and checkbook covers as part of our Licensed Artist Series.
Karen Rosenblatt's father was a commercial artist. She grew up watching him work, and always had an appreciation for art, but ultimately chose to pursue music at first.
On that day she started painting, it was her dad's supplies she found in a closet. He had left them to her when he passed away. Now Karen is carrying on in his footsteps. She even took on the artist nickname "Zuk," which is a shortened version of her family name - "Zukoff."
Rosenblatt has done her fair share of commercial art as well. She's created real estate ads, illustrations for magazines and served as the Art Director for renowned jewelry manufacturer, Aurafin.
Rosenblatt has worked with many different mediums, but she's settled on oil paints as her favorite.
"I love the feel of the brush flowing on the canvas and the buttery richness of the paints," she explains.
She says she's drawn to animals, which is why you'll see quite a few feline subjects among her CheckAdvantage designs. Her style is rooted in realism, but she tends to add a twist.
"My series, 'Contemplating Cats,' is an example," Rosenblatt says. "There is a magnified eye in most of them."
The hope is that those who see her work are inspired to treat animals with love, kindness and dignity. Rosenblatt also says she enjoys seeing people smile and laugh when they view her cat paintings at art shows.
Find out more about Karen "Zuk" Rosenblatt and order available works when you visit artbyzuk.com.