Marisu Valencia
---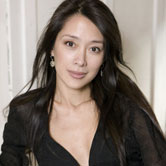 After gigs as an art director for Discovery Communications, Todd Oldham, and Polo Jeans, Marisu was exhausted with the corporate red tape and thinking of getting out of the design business.
A suggestion from a family member would change her mind.
"My cousin, Debra Valencia, who is a successful licensed artist, suggested I give art licensing a try— and I found a passion for creating art that I can take pride in," she says.
CheckAdvantage is happy to present select works from Marisu Valencia on our checks, address labels, and checkbook covers as part of our Licensed Artist Series.
She prefers the clean and simple lines she can achieve working digitally which is why she uses Adobe Illustrator to create her art. Her use of unique color palettes and on-trend style makes for whimsical, yet sophisticated design.
"Nature and animals are constants in my artwork," she says. "I believe, in a world where you can be anyone you want to be, BE YOURSELF."
Even before her graphic design days, her path wasn't as straight as you might think. She was a Beach Boys Tour dancer for a couple of years before the transition to artist.
Today, she's married and a mother to the "most awesome 14-year-old boy." She also has two dogs, one cat, two Japanese Fighting Fish, and a Hermit Crab. She aspires to someday own even more pets.
"My hope is to one day live on a farm and own my own horse," she says.
To learn more about the artist, you can visit her website at marisuvalencia.com. Be sure to check out her blog.