Reneé Womack
---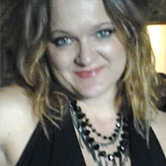 Reneé Womack first fell in love with art at a very young age when her mother exposed her to many creative projects and the colorful worlds of Beatrix Potter and Walt Disney.
As Reneé grew, so did her passion. She'd spend hours in the local Hallmark store after grade school doodling on adding machine tape so she would never run out of paper.
Today, she's an award-winning artist that lives in Denver, Colorado, still carrying the parts of her craft she adored when she was young into her current work.
"I found myself drawing as soon as I could hold a pencil because I loved creating and being part of a fun world that I could create at my fingertips," she says.
CheckAdvantage is proud to present the designs of Reneé Womack on our checks, address labels, and checkbook covers as part of our Licensed Artist Series.
In Art school, Reneé tackled many different mediums like pen, ink, watercolor and acrylics. Over time, she settled on acrylics for their easy clean up and ability to layer in bold thick colors or water down for soft pastel like transparency.
Though she uses Photoshop to touch up most of her final images and designs for reproduction, she still starts her creative process much like she did when she was drawing on adding machine tape.
"Most of my ideas and designs start as fun, spontaneous doodles that are then creatively painted on canvas or developed as final drawings that are then colored and completed in Photoshop for product designs," she says.
The finished products are happy, colorful, everyday illustrations that are vibrant and classy, with a touch of whimsical. She also enjoys mixing detail with bold, simple strokes for a modern impressionistic feel.
Creating art is an enjoyable process of peace and self-expression for Reneé, but that is not the only reason she paints. She loves to create pieces that challenge her with fresh color combinations, composition, and subject matter in hopes of bringing joy to others and their surroundings.
"Working with color is my passion," she says. "I believe my creativity is a gift of light that I am blessed to enjoy and wish to share.
Ultimately, her images bring beauty, playfulness, and a color palette that soothes and inspires the senses. She hopes to inspire not just happiness in others, but a sense of giving and healing for all who need it.
To learn more about the artist, visit her webpage at renee-womack.artistwebsites.com.