Scott Westmoreland
---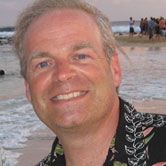 When he was just two or three years old, Scott Westmoreland remembers sprawling out on the living room floor and drawing the characters that captured his imagination.
"Abraham Lincoln, Captain Hook, Spiderman - in full dimension - no stick figures. These were my earliest art offerings!" He says. "I have always just felt compelled to draw and paint."
Later in life, Scott would become a commercial artist in the entertainment industry. That included work for Broadway shows and a stint as a staff artist for Disney.
CheckAdvantage is excited to present select works of Scott Westmoreland on personal checks, address labels and checkbook covers as part of our Licensed Artist Series.
While he continues to design magazine covers and advertisements, Scott is also focused on creating his own work as an independent artist. However, he has always enjoyed the fact that his work in the entertainment industry brings smiles to so many people.
"I didn't want to see the smiles fade," Scott explains. That's why he chose to focus on themes that evoke positive emotions and pleasant memories.
"People love the beach, surf, Hawaii, nostalgia - these subjects got me up in the morning, ready to paint," he says.
Scott has been inspired and influenced by artists who are known for creating classic Americana - from the great Norman Rockwell and the artistic ads of J.C. Leyendecker to the iconic movie posters of Drew Struzan.
"I loved the way I felt when I saw their incredible work and wanted to do the same for others," he says.
Scott's "smile-inducing" art featuring subjects like coastal landscapes, vintage woodie cars, and Hollywood legends is doing just that for people all over the world.
"It's amazing to hear from people in Australia, or the U.K., or Netherlands who say my work has touched them," Scott says. "There's no greater sense of satisfaction for a creative being than to feel they've successfully shared their message and purpose."
Find out more about this artist when you visit scottwestmorelandart.com.
For information on how to license Scott Westmoreland's art visit Greg Young Publishing.