Susan Varo
---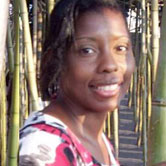 We all have an idea of what we want to become one day as adults. Very few of us actually do it. Susan Varo knew she wanted to be an artist when she was just eight years old.

That passion never faded away, and today the New York-based artist makes her living by creating vibrant paintings.
CheckAdvantage is proud to offer select works of Susan Varo on our personal checks, address labels and checkbook covers as part of our Licensed Artist Series.


Varo loves using fine artist oils because of the array of colors they provide. She calls her work a reflection of what she sees and experiences. Varo's paintings can be best described as produced in the style of realism. The artist takes exactly what she sees and feels - and then recreates a true-to-life moment in time on her canvases.

"It can be anything from a beautiful blade of grass blowing in the wind to clouds forming just before a storm, the ruins of a past civilization or a distant landscape can set off a chain reaction of inspiration," she says. Varo strives to pay close attention to the details in her still life paintings, portraits and landscapes.

Her travels around the world have also influenced her artwork - including visits to Egypt, Mexico and Alaska. These eye-opening trips give Varo creative ideas, which she says expand her horizons.

Varo hopes her work captivates and excites those who see it while making an emotional connection. In addition to painting, Varo has also experimented with creating mosaics, photography and her poetry is regularly published in the Queens Times.

Visit her website, myworksofart.com to see more of Varo's creations. Get the latest news on Susan Varo's blog and Facebook page. She also offers art classes as well as commissioned pieces upon request.