Susan Winget
---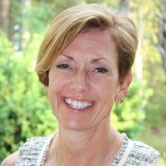 Susan Winget was always a gifted artist, but her business had humble beginnings. Back when she started in 1982, her watercolors sold for $8.50 at the Atlanta Gift Mart.
"I have always had a passion for art and creativity. I was constantly drawing as a child and dreamed of becoming an artist from an early age," she says.
Her business quickly grew and she shipped 9,000 paintings from her garage the first year. Before long, she took on bigger projects, partnering with Lang Graphics to develop her first calendar. She even built a new studio in the pasture behind their home.
Today, she designs art for everything from dinnerware to children's books. Every morning she meets with her staff to set her schedule and count her blessings.
CheckAdvantage is proud to present the designs of Susan Winget on our checks, address labels, and checkbook covers as part of our Licensed Artist Series.
Susan uses watercolor paints, pencils, and crayons to bring life to her work. She loves the rich colors and textures that are made by layering these mediums.
While she has many different styles of art, she would describe them all as "inspired from nature's beauty" and the wonderful people that surround her.
"This is what makes my artwork come alive," she says.
When Susan isn't making art, you can find her with her family on their farm in Charlotte. She lives there with her husband Al on the land that over five generations have called home.
Country living has a big impact on her art, and she enjoys her time with the animals as well as the people. With horses, pigs, chickens, and her dog Olive, she says there is always an adventure to explore!
Above all, she finds happiness when her art can bring feelings of joy to others. She hopes that her paintings motivate all to embrace the beauty found in everyday life.
"I am blessed to live on a beautiful farm, surrounded by family and friends," she says. "The words of faith and friendship that I encounter, as well as the colors, sounds, and serenity of nature are a true inspiration every day."
To see more of Susan's work and check out her products, go to her website at susanwinget.com.