Suzy Pal Powell
---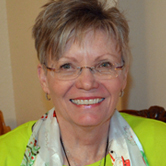 Suzy 'Pal' Powell still feels a bit strange calling herself an artist. Instead, she simply likes to tell people that she paints.
While it's obvious she has plenty of humility, the painter who hails from Plains, Texas is also quite talented. Her award-winning watercolor paintings have been put on display in courthouses and featured in a variety of art publications. Grammy-winner Christopher Cross even chose one of Powell's paintings for an album cover.
"I am always so humbled when someone wants my artwork, and I am so blessed by God to be able to create," Powell says.
CheckAdvantage is proud to present select works of Suzy Powell on checks, address labels and checkbook covers as part of our Licensed Artist Series.
While she always had an interest in art, Powell started painting in the 1980s as a creative hobby. After her children grew up and left home, she began focusing on the craft more intensely. Powell realizes that becoming a skilled artist doesn't happen overnight. It takes plenty of work, as well as experimentation.
"I do want to say that not everything I try works out," she reveals. "Watercolor is a very strange medium. It has a mind of its own, and you have to work hand-in-hand together. A lot of the time watercolor has the upper-hand!"
Over the last couple of years, Powell also began exploring a new art form. She's become fond of torn paper collages, which are sometimes referred to as Paper Paintings. She loves how this practice creates pieces with eye-popping colors and textures.
Powell enjoys painting subjects that evoke a sense of nostalgia and celebrate life in America. This certainly leaves a wide spectrum of themes, but that's the way the artist likes it.
"I have been told my art wasn't going to make it in galleries because I am not consistent," she says. "I try to paint anything that gets my attention. I can't paint one thing for the rest of my life!"
Find out more about Suzy 'Pal' Powell's art, including her exclusive Christmas cards, when you visit suzypal.com. View her torn paper collages at bluecanvas.com/suzypal.