How to Identify Your Routing and Account Numbers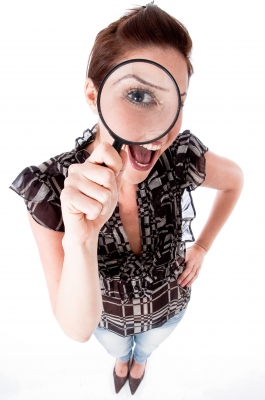 Whether you need to order checks online or set up a direct deposit, there will be times when you'll have to know your bank's routing number and your personal account number. This article will show you how to easily identify those numbers.
Both the routing and account numbers can be found on your check's MICR line. MICR stands for Magnetic Ink Character Recognition. As you might guess, those digits at the bottom of your business or personal checks are printed with magnetic ink. That's so the processing equipment at banks can read the information on the MICR line. MICR lines have been used on checks since the 1950s.
The easy way to identify your routing number and account number is to take them right off one of your old personal checks.
Routing numbers are assigned to individual banks to indicate where the money in a transaction is coming from and where it's going. There are nearly 27,000 routing numbers currently in use.
To locate the routing number on your check, look for the first set of nine numbers on the MICR, which are typically positioned between two special symbols (See Image Below).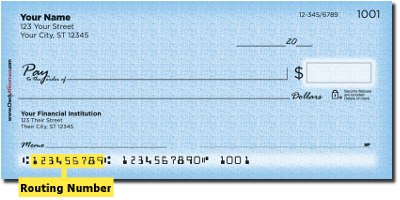 It is important to note that some banks have different routing numbers for deposits. As you're ordering your new checks, make sure you take a close look to see if the routing number on your checks match any deposit slips you might have. If they're different be sure to enter the correct number.
The format of account numbers differs from bank to bank. It comes right after the routing number on the MICR line and can be up to 18 characters long - including spacing. (See Image Below).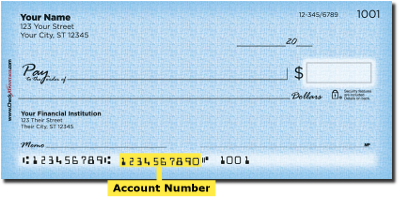 When entering your account number on the CheckAdvantage website, you can use certain keys to enter symbols in the account number that are not found on your keyboard.
There can also be spaces within your account number. If it's unclear how many spaces are between numbers, you can take out a ruler and measure one of your old checks. Each space is 1/8 of an inch.
Another option we provide at CheckAdvantage is uploading a scanned of photographed image of your voided check. You can do this during the personalization and checkout process. If you upload an image of a current check, we promise to check and fix any spacing issues in the account number.
The last number found on your MICR line is the check number. This is simply the sequential number labeling each individual check. Besides being on the MICR line, it's also located in the top right corner of your check (See Image C).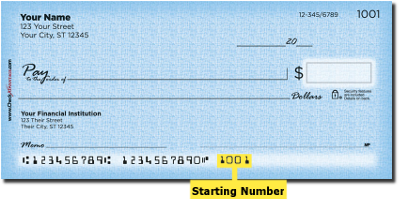 When you're entering the information for your MICR line on our website, make sure everything is accurate. That means double-checking your old check so you're positive the routing and account numbers are correct.
But in the end - you don't have to worry at all. We offer a rock-solid guarantee that means we'll fix mistakes no matter who made them. Click Here to read our full guarantee!
There's no need to be concerned about entering your information on our website. Check Advantage has a solid partnership with McAfee, VeriSign and the Better Business Bureau, which makes your ordering experience as secure as possible. We will never sell your personal info to anyone unless the law requires us to do so. You can read more in our complete Privacy Policy.