Bula Barua
---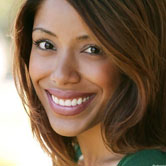 Every time internationally-acclaimed, award-winning artist and writer Bula Barua begins a new piece, she has a purpose in mind.
"When I create art, it's always with a very strong intention," she says. "With every brushstroke, I'm thinking of how I want others to feel when they see it."
Bula firmly believes that artists play an important role in society. In fact, a quotation from L. Ron Hubbard influenced her decision to pursue art professionally.
"A culture is only as great as its dreams, and its dreams are dreamed by artists."
CheckAdvantage is proud to present select works of Bula Barua on checks, address labels and custom checkbook covers as part of our Licensed Artist Series.
Bula's family is originally from Assam, India. While she grew up in the USA, her parents passed on their culture and traditions. Bula was singing Hindi and Assamese songs at just two years old. She also began drawing and dancing at a very young age. At the age of four, she performed at the first-ever Assamese Convention in the U.S.
All of those early signs of artistic expression have convinced Bula she was born an artist.
"Art has always been with me. I am and always have been an artist," she says.
Bula enjoys working with a variety of mediums including watercolors, oils and acrylics. She's even been experimenting with glass on canvas as well as digital art.
"It is my sense of adventure and inspiration that leads me to choosing various mediums for my work," she explains.
Just as she doesn't limit herself to one way of creating art, Bula also avoids putting her artwork in a box by trying to categorize it. The ultimate goal is "to inspire joy in others."
Other than her painting, Bula writes poems and short stories. She is also committed to humanitarian efforts, serving as the Ambassador of Art for The Way to Happiness International. Recently, she partnered with the Goodwill Ambassador of Sierra Leone to launch a project in that country.
"I create art to remind us all that even when things are really bad, there could be a guardian angel just around the corner who will shed some light into our lives," Bula says. "More importantly, we can be that guardian angel every day through beautiful acts of kindness."
See more of her work and find out what else Bula Barua is up to at cityartgal.com. You can also Like Bula on Facebook.