Kathy Beekman
---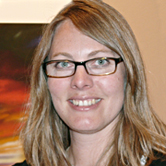 A revelation on what she wanted to do with her life came at a very young age for Kathy Beekman.
"One of my earliest memories is drawing with crayons on a piece of paper," Beekman recalls. "I was making loop after loop with my crayon and saying to myself, 'it's great to be an artist.'"
For that reason, Kathy Beekman doesn't believe she ever really became an artist. She's always had the potential inside of her.
CheckAdvantage is excited to present select works of Kathy Beekman on personal checks, address labels and checkbook covers as part of our Licensed Artist Series.
Beekman has traded in her childhood box of crayons for soft pastels. She says she loves the vibrant color this medium creates on black paper. Pastels became her tool of choice by way of a lucky coincidence.
"While planning an eight month stay in the country of Mexico, I found that the easiest medium to take with me was a small box of pastels and some paper," the artist explains "After running out of the white paper I was accustomed to using, I used a piece of black paper. Voila, Beekman paintings as they are now known were born."
Kathy Beekman's studio is located in the beautiful settings of the Colorado Rocky Mountains. Her work portrays the outdoors, including sparse landscapes as well as peaceful portraits of houses and barns. Beekman prefers to access her mind's eye when painting.
"I rarely paint directly from life or from photographs, but instead paint the mood that the landscape instills in me," she says. "Many times a painting is a compilation of photographs and my imagination as I capture the mood, for example, of an early morning."
Kathy Beekman also teaches art to adults, is highly involved in the Colorado art community, and advises emerging artists on developing their careers.
You can find out more about her art when you visit kathybeekman.com.